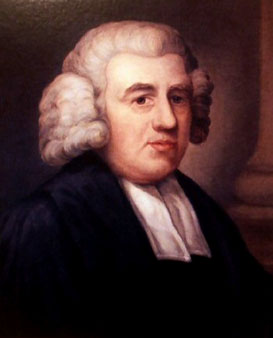 Freedom day is coming up on Sunday 25th.
I was reading about it when I collided with one of my favourite quotes. The collision takes place in the person of John Newton. Newton, famous for penning 'Amazing Grace', seems something of a dichotomous character. Perhaps a Bono of the 18th century!
He was a slaveship master making his fortune off the coast of Sierra Leone. After a storm one night he converted to Christianity and gave up swearing, drinking and gambling
but continued to trade slaves.
Let's not be too hard on him. It was very normal in his day to support the slave trade. There's plenty of Christians about now who don't drink or curse but aren't too concerned about the poor either!
Anyway later in his life he realised his folly and fell into deep regret. He joined William Wilberforce in the abolitionist movement. Wilberforce was his protege. When he was going to leave parliament to become a missionary Newton told him that he should,
"serve God where he was"
. Wilberforce heeded his advice and spent the next five decades successfully working for the abolition of slavery.
Newton said this:
I am not what I ought to be.
I am not what I want to be.
I am not what I hope to be.
But still, I am not what I used to be.
And by the grace of God,
I am what I am.
Love it!